2021 GMC Sierra 2500HD in Rimbey, AB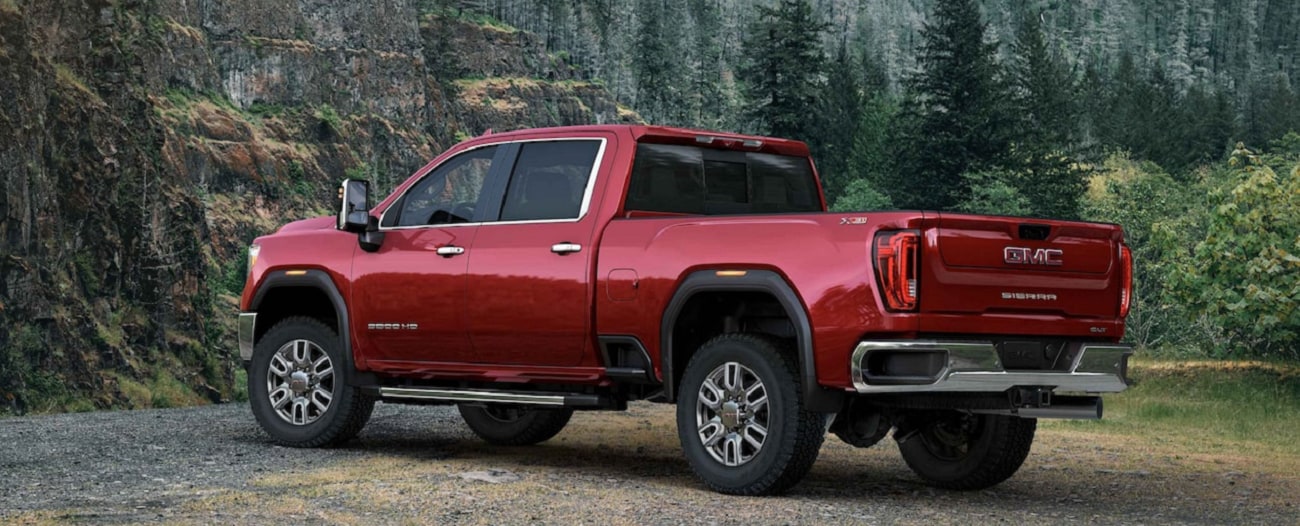 2021 GMC Sierra 2500 HD Overview
The 2021 GMC Sierra 2500 HD in Rimbey Alberta is one of the most remarkable heavy-duty trucks that you can buy. The heavy-duty 2500 HD is made to meet your work demands while surpassing your expectations with its comfortable cabin, top safety aids, and cutting-edge technology. Many distinguishing features set the 2500 HD apart as a work truck in 2021. The GMC Sierra features a Multipro tailgate for the first time, and it also has a transparent trailer view system, which is a first for the truck and the industry. A new available 10-speed transmission is another highlight of this year's Sierra. We can show you the new inventory online or in person, which includes the trim levels available and showcases all the features available with each model.
2021 GMC Sierra 2500 HD - Performance
With a maximum tow rating of 16,329 kg, the 2021 GMC Sierra 2500 HD is a truck that will get the job done when strength and power are the main priorities. The GMC Sierra also has an available maximum payload of up to 3,375 kg. Also, the Sierra 2500 HD ability to be rigged with an Allison transmission is unprecedented. This 10-speed transmission provides more predictable power and performance
2021 GMC Sierra 2500HD - Exterior  Style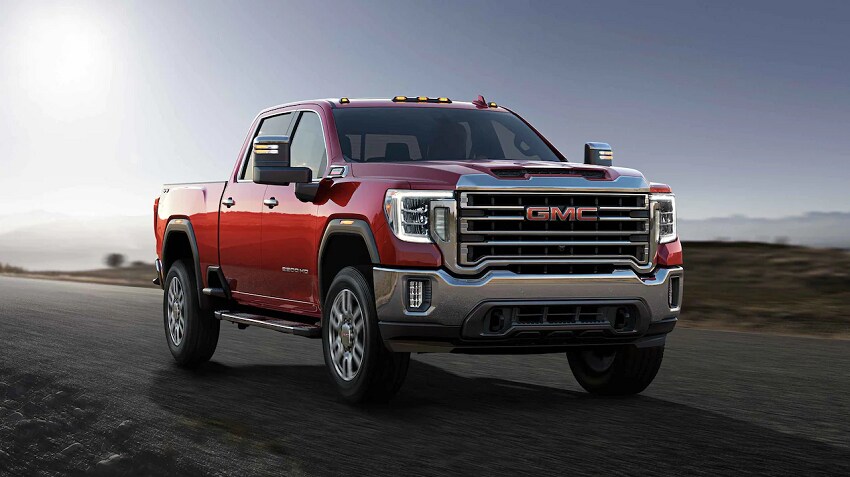 2021 GMC Sierra 2500HD - Interior Style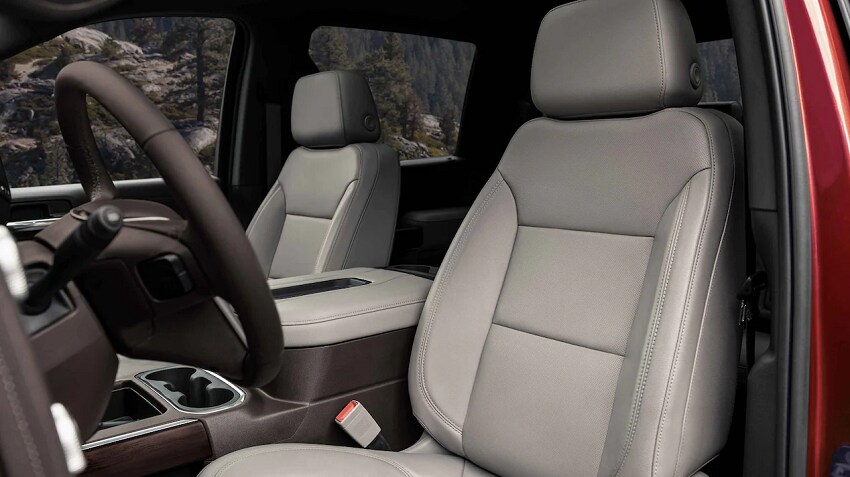 2021 GMC Sierra 2500HD- Interior and Exterior
In 2021, the GMC Sierra 2500 HD features class-leading volume in its truck bed and cabin. The Sierra 2500 HD has a roomy interior with 1,092 mm of headroom and 1,130 mm of legroom in the front seat. The elevated driver's seat adds to more comfort to get through the workday and beyond. Additional creature comforts can be tacked on for an even more enjoyable ride, including optional heated and ventilated front seats and leather upholstery all around. Dual-zone climate control and a leather steering wheel are other available amenities. Tailoring mirrors are standard across the lineup for better visibility while towing. Full LED lights range from the front end to the back on the Sierra Heavy Duty truck, and it also has a spacious truck bed. Power-retractable steps are available on some models. You can also get a power sunroof and a new Multipro Tailgate complete with six functions to make loading and unloading more accessible and safer.
2021 GMC Sierra 2500HD - Safety Features
With advanced safety aids for its cabin and trailer, the 2500 HD takes safety to new levels this year. The Heavy Duty truck now has a maximum of 15 available views for the camera to make towing or pulling a trailer safer. An HD Surround Vision camera is optional, and you can get a separate camera for the truck bed. Advanced safety aids in the 2500 HD include cruise control, forward collision alert, and lane departure warning. A head-up display is also available. Take the next steps in learning more about these featu and purchasing or leasing a Sierra 2500 HD by asking for information on payments and lease options at our Finance Centre.
2021 GMC Sierra 2500HD -Trims and Differences Between the 2500 HD and 3500 HD
Five trims are available in the 2500 HD, including the base trim called the HD, the SLE, SLT, AT4, and Denali. The AT4 is the most off-road oriented of the lot, and the Denali has the most bells and whistles. The Sierra 2500 HD and Sierra 3500 HD are similar in some ways, including their exceptional power and towing abilities. However, there are some differences in performance that can help you decide which one to get. The 2500 HD has a top tow rating of 8,391 kg, while the 3500 HD tops out at 9,072 kg. The Sierra 2500 HD has a maximum payload of 1,805 kg, and the Sierra 3500 has a maximum payload of 3,376 kg. You can get either truck in a crew cab, double cab, or regular cab layout.
Get Behind the Wheel. Experience The Thrill.
You are invited! Drivers from all over Lacombe, Red Deer, and Sylvan Lake, AB. Visit our dealership in Rimbey, Alberta, to explore the GMC Sierra 2500 HD in more detail with a personalized test drive.To get all the details on the 2021 GMC Sierra 2500 HD in Rimbey, Alberta, we welcome you to Contact Us today. Our dealership will provide all the details and information necessary to help you make the right choice when it comes to getting a new truck.
2021 GMC Sierra 2500HD - Online Inventory